8 out of 10 people feel that creativity is critical to economic growth. Only 1 out of 4 believe they are living up to their full creative potential. (Adobe State of Create Study, 2016)
What we do
ACTIVATE – GET TO KNOW – CREATE – DESIGN
By means of creative communication, iOnArt offers an exchange and the enablement of confrontation with contemporary art, especially street art. We cooperate with national as well as international artists. With iOnArt we are offering a platform for urban art, helping young artists to be seen, supporting them and bringing them together by networking. Our portfolio covers a wide spectrum and ranges from large-scale fassade designs to wall paintings and workshops.
We develop design concepts for facades, areas, rooms, and objects for events, festivals, art projects, companies as well as individuals. The entire implementation (idea, design, organization and execution) comes from us. We advise our customers on the subject, then we develop an appropriate design concept and provide you and your concern with a unique character and an individual artistic expression.
We make it happen and you happy!
iOnArt international independent artist, booking and experiential creative services agency represents a group of athletes, designers, developers, Djs, musicians, urban and contemporary artists selected for their originality and creativity. We bring people together, bundle infos and show concepts. We offer visual experiences and creative consulting services. With an open mind for art.
… DIY culture, urban art and fashion – we`re always searching new chances, ways, oppertunitys and trying to develope an approach for innovative relations to help artists. Whether you have specific questions , need infos or wanna to tell us a opinion – we`re here for you. However we try to account your preferences. We hope your wishes come true.
DEPARTMENTS
MURAL, STREETWEAR MARKETING & EVENT MANAGMENT AGENCY
App development
Artist development
Consultation
Managment
Marketing
Murals
Networking
Performing Arts booking
Production
Promotion
Streetwear
Streetwear Production and distribution of clothing
FROM THE IDEA TO REALISATION
Galerie
Mural Design
OUR MISSION
Make our world more colourful!
Designing and producing works of art, mural paintings and façade embellishments. In collaboration and cooperation with international artists (especially with Graffiti and Street Artists), housing Agencies, Project Managers, Architects and General Contractors we create a dialogue between our environment and aesthetic performance to make you happy.
Individuality
With competent advices, flexibility and quality we develop individual solutions for and with you. Our priority is to know your desire and needs to bring you a sense of well – being through the mural and interior design.
Representative room/ functional colour scheme
In order to provide them with an attractive, creative addition to their everyday life, we would like to suggest that you have your wish designed in a colour scheme by artists*. We will give you a concept idea that I will work out together with them and present afterwards. The best ideas arise in cooperation, in an atmosphere of creativity.
With iOnArt, visual accents can be set, while at the same time the uniform optical overall impression is maintained.
The Eye Catcher sets visual reference points to your wish
Different colors and sizes allow dynamic painting and artistic realization.
By means of fractal elements individual ideas can be realized.
With all the variety and freedom of design, the pictorial implementation, an optical uniformity is always present.
A colour composition that allows for tranquillity and liveliness at the same time, creates a balanced atmosphere and still allows for innovation and development possibilities is our concern.
We would be very pleased if you too would like to support our creative community and work with us.
B2B – Clothing Production
We produce Streetwear
custom made
design variety
high quality
low quantity
we are specialized in customized production and printing.
Convincing quality and design variety with our artists aand designers.
With our printing processes handmade screenprinting, flex-, flock- or digital printing you only get the best for your product. At the specialist for individual T-Shirt printing you will find your goal. IONART stands for individual pleasure, where everyone can find exactly what suits their personal style.
Truly successful companies pay particular attention to "Corporate Social Responsibility", i.e. the external image of your company. We at IONART have the solution for sustainable, organic and Fairtrade certified workwear for your company but we can also meet all your other needs.
We refine and individualize your new workwear with different printing and embroidery techniques. In doing so, we pay particular attention to sustainable added value. Therefore, our embroidery orders are handled together with the diffrent social institutions
LIGHT WRITER
Lightpainting – Visual Art – Creation
Tell and share your story with us and your audience. A unique way to for product placement, team building activity or live light graffiti performance – everything is possible.  Drawing with light – fun for everyone.
LUMAPAINT – INTERACTIVE LIGHT GRAFFITI
MACRO LIGHT PAINTING
 BULLET TIME LIGHT PAINTING PHOTO SHOOTING
LIGHTPAINTING PHOTO SHOOTING
THE BEAUTY OF PAPER LIGHTPAINTING
ABC TYPO LIGHT PAINTING
THE ROTATOR LIGHT PAINTING
Room concepts
We develop design concepts for rooms and make sure your object leaves a lasting impression on the viewer. The entire implementation (idea, design, organization and execution) comes from us. We advise our customers on the subject, then we develop an appropriate design concept and provide you and your concern with a unique character and an individual artistic expression.
Tag tool
Tagtool sessions are available as a pop-up format. This means we arrive at your event with all required equipment. All you need to provide is a single electricity plug and a suitable projection surface!
It`s perfect for:
Festivals – Events – Theater – Concerts – Workshops
For more advanced technical configurations like large-scale projections or LED walls, we collaborate with external suppliers. For more inquiries, feel free to contact us.
Meet the Head Exchange Program,
jokingly also known as the OMAi Brain Scanner. Put your head inside, and get a personal audiovisual art experience. LEDs flashing to the music turn the inside of the sphere into a one-man disco. In the meantime, to the onlookers it seems they can look inside your mind.
Technically it's all pretty straightforward. If the sphere is empty, people can use Tagtool to paint and animate on its surface. As soon as somebody puts their head inside, a sensor triggers playback of a random prerecorded session created during our residency.
But is there really coincidence in this universe? Doesn't everyone get the head they deserve?
PS: We are looking to take the Head Exchange Program to the next level.
From the idea to the realisation
The Head Exchange Program
Animaker
is an interactive art installation that breaks the border between the virtual and physical world. A large immersive projection shows an ancient jungle temple. In front of it, you are asked to build an animal out of colourful building blocks. Your creation is placed on a 3D scanning station, where a virtual, AI-powered robot identifies your animal and brings it to life in the projected environment. Animaker playfully introduces visitors of all ages to current technological developments such as artificial intelligence, 3D-scanning and XR (cross reality).
The motivation behind this project was to create an interactive museum experience which is accessible to visitors of all ages. Many common techniques that are currently popular are inherently exclusive or have significant technological barriers. AR experiences usually can only be enjoyed indirectly through a device screen, and VR headsets commonly have an age rating of 12 or even 13+. By focusing on the physical activity of working with building blocks, and using projection for the virtual environment, these limitations can be overcome.
Animaker is a unique international collaboration between artists, technologists and educators. The artificial intelligence engine responsible for identifying the animals is provided by Resonai, a startup based in Tel Aviv and Palo Alto. The animal designs were created by Mexican artist Rimiyoho using Tagtool. The original concept was developed in partnership with The Tech Interactive, a science and technology center in San Jose, in the heart of Silicon Valley. The first iteration of the installation opened there in May 2018, with three scan stations and a 12 meter (40 feet) wide interactive projection.
Since opening the first Animaker installation two years ago, more than 80,000 animals have been scanned and identified (as of December 2019). Evaluation of visitor feedback at The Tech Interactive shows that we were able to achieve our goal of introducing people of all ages to advanced A.I. and computer vision concepts in a fun and approachable way. We're especially happy about the relatively long average engagement time of around 15 minutes, and the fact that engagement of female visitors is clearly above average (just over 60% of users are female).
Animaker represents a new direction for OMAi. We incorporated experimental techniques and collaborated with international partners from different fields of expertise. At the same time we continue to follow the path of our core motive: spontaneous creativity.
Animaker
Galerie
TECHNOLOGY MEETS ART
iOnArt is a creative service agency and also a creative innovation studio using future technologies to create beautiful digital experiences . Our goal is to be a gap between technology consumer, art and retail.
WeCanSpray (Graffiti Workshop)
Since the beginning of our activities in the area of graffiti and street art, we have gained a lot of experience and knowledge and we strive to pass this on. We have been offering workshops for several years, enabling children and young people to immerse themselves in this diverse, colorful and exciting world. Be it the design of a wall or the design of individual T-shirts, we know what children enjoy and put together their own programs for schools, clubs, institutions and educational organizations in the form of workshops.
In addition to the technology, history, anecdotes and the legal situation, the handling of a can are explained.
Discovering the children's creativity, talents and abilities is a need for us.
"Wecanspray" is a way to break down barriers, cultural differences and thus awaken and encourage the creative potential of children.
To enable an attractive, creative addition to their everyday life.
The best ideas are born in togetherness, in an atmosphere of creativity.
Paperworks
These workshops offer a unique opportunity to learn new techniques, to gather inspiration, and at the same time to discover one's own creative potential. Working in small groups of participants allows for a pleasant atmosphere where everyone feels inspired and motivated.
The result – an unexpected work!
MOVE TO BE YOU
This is a worldwide MOVEment about the power of sport, phsyical activity, performing art and it's benefits to one's mental,  physical and emotional balance.
Share the joy
You would like to contribute and spread the love of sport and movement?
You like to join international projects and widen your and others horizon by traveling/learning and sharing experiences together?
You are seeking for personal fulfillment and a like-minded community that you can be part of?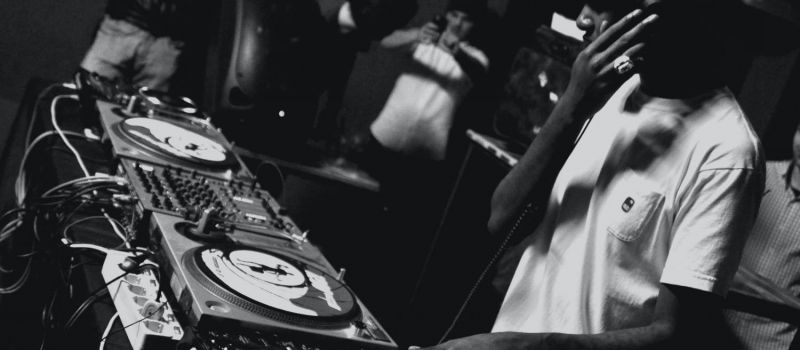 You need a good taste of music for your event or party?
We defintely have one for you…
Dance
This is a worldwide MOVEment about the power of sport, phsyical activity, performing art and it's benefits to one's mental,  physical and emotional balance.
Share the joy
You need some professional dancers or you wanna learn some choreography?
Breakdance, Impulsdance, streetjazz and much more are one of our passion…
Contact
In order to guarantee the fastest possible processing of your requests, our questionnaire gives you the opportunity to answer some of our questions and concerns in advance. Thanks for your time.
Um eine schnellst mögliche Bearbeitung deiner Wünsche zu garantieren, hast mit unseren Fragebogen die Möglichkeit vorab einige unsere Fragen und Anliegen zu beantworten. Danke für deine Zeit.